Writer's Block: When the moon hits the sky...
Describe your perfect pizza.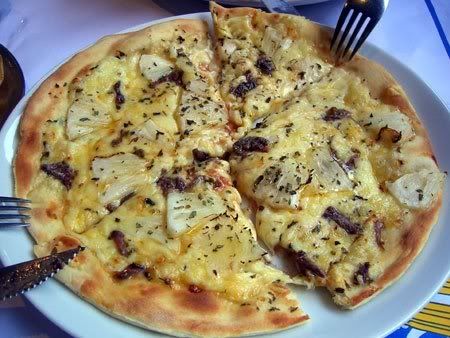 I do not normally do these, but this particular question is impossible to resist. It is also an excuse to look at a picture of a pizza.
The
perfect pizza
has anchovies and pineapple on one half, and artichoke hearts and black olives on the other. It is also three feet wide and in a room with me.
I don't think I'm capable of ever making it
entirely
clear exactly how much I love pizza.